HEP B. COULD IT BE ME?
This website is part of a state-wide HEP B and HEP C awareness campaign produced by Hepatitis NSW and Multicultural HIV and Hepatitis Service (MHAHS) with funding from NSW Health.
The purpose of the campaign is to raise awareness of viral hepatitis within the community and assist those who may be living with hepatitis B and/or hepatitis C to start a conversation about their health and hepatitis, and take steps towards testing and treatment.
This website is intended as a starting point and contains basic but essential information about hepatitis B, with links to further reading, resources and help (for information on hepatitis C please visit hepC.org.au)
Multicultural HIV and Hepatitis Service (MHAHS)

MHAHS works to address HIV, hepatitis B and hepatitis C among culturally and linguistically diverse (CALD) communities in NSW. We do this by working directly with CALD communities and individuals as well as assisting agencies in the HIV and viral hepatitis sector in their work to address the needs of CALD communities.
MHAHS has the capacity to specifically target more than 20 language groups, but is also available to other individuals and communities from culturally diverse backgrounds seeking assistance.
MHAHS is based on the principle that understanding culture and language on health is vital if individuals and communities from CALD backgrounds are to access health appropriately and equitably.  We also recognise that community engagement and cultural input are central to better health for people from culturally diverse backgrounds.
Website: mhahs.org.au
Hepatitis NSW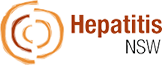 Hepatitis NSW is a not-for-profit charity. We provide information, support, referral, and advocacy for people affected by viral hepatitis in NSW. We also provide workforce development and education services both to prevent the transmission of viral hepatitis and to improve services for those affected by it.
We strive to be representative of people affected by viral hepatitis and work actively in partnership with other organisations and with the affected communities themselves to bring about improvements in quality of life, information, support and treatment, and to prevent hepatitis B and hepatitis C transmission.
Website: hep.org.au